2022 Speakers
Keynote Speaker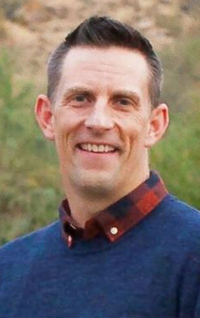 Mike Burnett
Empire CAT
Working Across Generations – Unconscious Bias
Bias is a natural part of the human condition—of how the brain works. And it affects how we make decisions, engage with others, and respond to various situations and circumstances, often limiting potential. These differences may create misunderstandings, stereotypes, and conflicts. What if we could leverage the differences between the five generations in the workplace and our own bias instead of just eliminating conflict?
Mike Burnett, from Empire CAT, will share the reasons for the differences and how to find creative solutions. Mike has over 20 years of experience in the learning and development field. He is an expert on Employee Engagement and Organizational and Leadership Development. He loves driving change management and business cultural transformation efforts.
Mike has a beautiful wife and 4 amazing kids.
---
Keynote Speaker
Russ Vaagen
Vaagen Timber
Turning Burnt Forests into Renewable Cities
Vaagen was born and raised in Colville, Washington. After high school, Russ attended Washington State University with degrees in Human Resource and Business Management. Following college, he spent a short time working in Seattle for the accounting firm BDO Seidman. Russ was soon buying logs in Western Washington and British Columbia for his family's company, Vaagen Brothers Lumber for about 3 years. The next stop was Spokane in sales and marketing. Soon after, Russ moved to Colville to work in operations, and quickly became Vice President for Vaagen Bros.
In 2017, Russ started a new, separate company called Vaagen Timbers that is now producing Cross-Laminated Timber, Glue Laminated Timber Panels, and Glulam beams and columns. After a groundbreaking in May of 2018, Vaagen Timbers was open and certified in July of 2019. The company has delivered to projects all over the U.S. and even projects in Europe. With massive growth forecast, Vaagen Timbers has an excellent opportunity to be a market leader.
Russ lives in Colville with his family.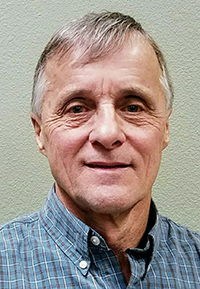 Jerry Bonagofsky
CEO/Safety Director, WCLA
Jerry has worked at Washington Contract Loggers Association since 1995. From 1988 to 1995 he worked for the Washington Department of Labor & Industries primarily as their statewide logging safety consultant. He also worked as a logger for about 16 years.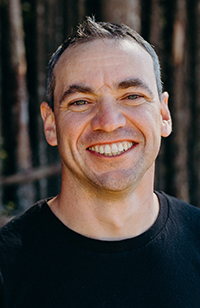 Grant Canary
Founder and CEO, DroneSeed
Grant Canary is Founder and CEO of DroneSeed and its recently acquired subsidiary Silvaseed which together form the largest vertically integrated reforestation company in the U.S.
Grant has focused his entire career on sustainability—working at Vestas wind energy in China, the U.S. and Denmark, and for the U.S. Green Building Council in its infancy. He spent close to a decade founding and building a prior company in Bogotá, Colombia, that utilized food waste to feed insect larvae for use as industrial fish feed—alleviating pressure on overfishing of small fish, utilizing food waste, and providing a protein source for farming fish to increase world food supplies most efficiently.
A Pacific NW native, Grant grew up in Oregon and attended Occidental College in Los Angeles, before completing a master's degree. Grant is a Mulago Foundation Fellow and a climate tech Investor. DroneSeed was named the World's Most Innovative Company in Robotics by Fast Company in 2021.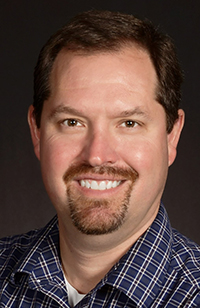 Marc Cannon
Willamette Valley Region Manager, Weyerhaeuser
Marc Cannon grew up in the rural agricultural and logging community of Mitchell, Oregon. He attended Oregon State University acquiring a Bachelor of Science degree in Forest Engineering.
Marc has worked for Weyerhaeuser for 21 years in a variety of operational roles, including Transportation Manager. Currently, he is the North Washington and the interim Willamette Valley Region Manager. Marc is a registered Professional Engineer and resides in Kelso, Washington, with his wife Jessica and daughters Cali and Bethany.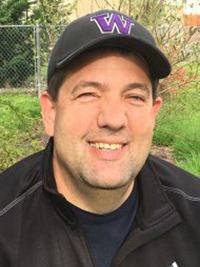 Matt Comisky
Washington State Manager, AFRC
Matt joined the American Forest Resource Council (AFRC) in 2013 as the Washington Manager. He has more than 20 years of experience as a forest engineer and forester working for a variety of landowners, including working on trust lands managed by the Washington State Department of Natural Resources. At AFRC, he is responsible for monitoring both state and federal timber programs within Washington. Additionally, he works with beneficiaries of state trust lands, stakeholders, federal, state, and local government agencies as well as elected officials on forest policy issues in Washington. He serves on several forestry-related committees and boards, including the Olympic Natural Resources Advisory Board and the Washington State Forest Health Advisory Committee. Matt is also a graduate of Class 31 of the Washington Agriculture and Forestry Leadership Program. Additionally, he is the current president of the small nonprofit Advocates for School Trust Lands.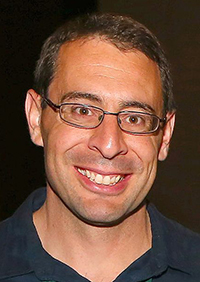 Mark Corrao
Owner/Director of Technology, Northwest Management Inc.
Dr. Corrao has expertise in many diverse aspects of rangeland, forest and water resources, their management, analysis, and related policy. His experience across the West as a project lead for multiple tribes, state, federal and private industrial forestry clients affords him a unique perspective in natural resource analysis.
Mark has 10 years of field inventory experience, 15 years in public outreach, and 7 years' experience in geospatial analysis and processing. Mark is a mentor for graduate students at the University of Idaho as adjunct faculty, and currently manages technology applications for NMI focusing on LiDAR, Imagery, and operational forestry data-supported tools. Mark holds a B.S. in Forest Ecosystem Management, M.S. in Watershed Hydrology, and a multi-disciplinary Ph.D. in Soils Physics and Environmental Law.
Steven Courtney
Senior Consultant, The Beck Group
Steven Courtney joined The Beck Group in 2021 after 30 years in the forest products industry in the western U.S. Steve brings extensive industry experience and knowledge derived from various positions at major forest products manufacturing corporations from Northern California to Canada. Steve's roles at those companies focused on raw materials with involvement in developing corporate strategy.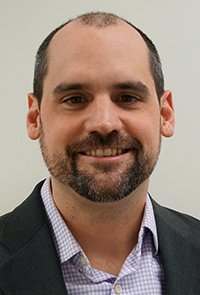 Matt Elhardt
Vice President, ResourceWise
Matt Elhardt is the Vice President, Global Sales for ResourceWise. As a Strategic Planning professional with nearly 20 years of pulp and paper industry experience in sales, marketing, product development and operations, Matt helps clients identify growth potential and achieve performance end-goals through strategic management, pricing and margin optimization, and marketplace dynamics anticipation.
At ResourceWise, Matt helps clients leverage resources to achieve their company's objectives, particularly in assessing disruption and predicting price cycles and turning points in pulp, packaging, and OCC markets.
Prior to joining ResourceWise, Matt held management positions in marketing and operations at Longview Fibre Paper and Packaging in which he was responsible for corporate strategy and marketing. During that period Longview underwent "the best turnaround in the past 25 years," according to Mark Wilde, a well-known paper industry stock analyst.
Matt earned his MBA from the University of Washington and holds a Bachelor of Science degree in Chemical Engineering from Washington State University.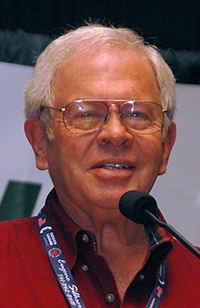 Bill Hermann
In 1968, Bill launched a small, family-owned logging business in Port Angeles, Washington, that went on to thrive and expand. In 1984, Evergreen Fibre was founded, a premier contract chipping company in the North Olympic Peninsula. Bill had been dedicated to the forest industry and was chair of the Olympic Logging Conference in 1988-89 and also the President of the Pacific Logging Conference in 1993.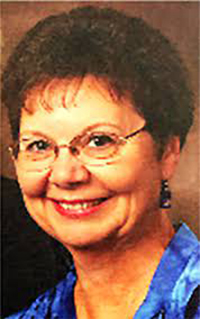 Kay Hermann
Kay Hermann was the Olympic Logging Conference manager from 1993 to 2012. She was dedicated and tenacious and saw the industry and the organization evolve over the 20 years she held the position.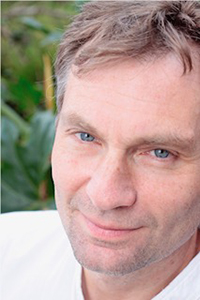 David Mills
Software Engineer, Softree Technical Systems
David Mills, P.Eng., is one of the principals and founding members of Softree Technical Systems Inc. David has over 30 years of experience developing innovative engineering software tools for the natural resources sector.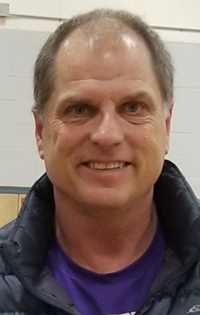 Roger Smith
President, RL Smith Logging
Roger is on the board and one of the Vice Presidents of the Pacific Logging Congress. He is presenting in place of Tom Holl, the current PLC President. Roger has been active in the PLC with their education efforts to assist in industry recruitment and mentoring. Roger discovered the PLC when they had a conference in Hawaii 2011.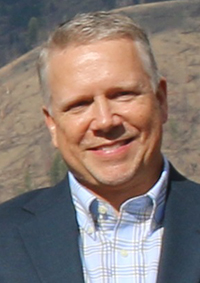 Pat Tagman
CFO, Willis Enerterprises
Willis Enterprises was incorporated in 1987 and Pat has played a key role in developing Willis into one of the Pacific Northwest's largest producers of wood chips and other wood products. Willis operates five chip facilities in Washington and another in Montana, a veneer mill in Aberdeen, Washington, and a plywood mill in Hoquiam, Washington. Since joining Willis in 1997, Pat has also taken on the responsibility of log procurement – currently overseeing log buying activities for all Willis locations.
Pat served on the Board of the Olympic Logging Conference, acting as Chairman of the organization in 2013. He currently is a director of the Pacific Logging Congress and also serves on the executive board of the Pacific Rim Log Scaling Bureau.
Pat graduated from Central Washington University with a Bachelor's Degree in Accounting in 1986. He worked for four years as a cost accountant for Paccar, and later spent seven years with the Providence Health System in various accounting and management roles.
He and his wife Lisa have been married 31 years and live in Montesano. They have two grown children, Lexi and Michael.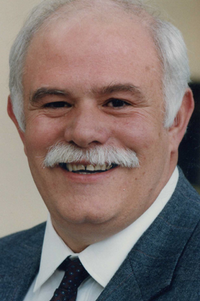 Jack Zaccardo
Retired-DNR Washington State
Jack has lectured with stories, photos and humor on logging history for over 55 years. Jack, a retired State of Washington Department of Natural Resources forester, is the fourth generation of his family to work in the timber industry.
Jack's great-grandfather Luigi, an Italian shoemaker, immigrated to the Olympic Peninsula and found work in the logging industry. His grandfather Anthony lived on the Blyn, Clallam County homestead and was a logger, mill owner and forest fire warden. Jack's father Joe was a logger and mill worker; his mother Verylee met Joe when she was a logging camp cookhouse "flunkie".
Jack uses his maternal grandfather Bert Kellogg's collection of over 15,000 historical slides and negatives to show how logging evolved from 1880 to the 1930's. Jack is a past chairman of the Olympic Logging Conference for 10 years and past director of the Pacific Logging Congress.